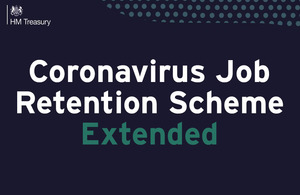 (Page Updated 22/06/2021)
Claim for some of your employee's wages if you have put them on furlough or flexible furlough because of coronavirus (COVID-19).
The Coronavirus Job Retention Scheme has been extended until 30 September 2021. From 1 July 2021, the government will pay 70% of wages up to a maximum cap of £2187.50 for the hours the employee is on furlough.
Employers will top up employees' wages to make sure they receive 80% of wages (up to £2,500) in total for the hours the employee is on furlough. The caps are proportional to the hours not worked.
Find out more about how the scheme is changing.
Claims for furlough days in June 2021 must be made by 14 July 2021.
To check if you can claim for your employee please click here
The timetable for changes to the scheme is set out here
For more advice please contact Citizens Advice IOW Tax Team:
HMRC has put arrangements in place to help businesses and self employed people affected by Coronavirus ( covid -19) and has set up helplines. Please contact us for advice on the support available.
For more information or to book an appointment, please call
01983 823898 ext: 2836
or email us at
[email protected]